Washing without limescale problems with
washBOX®
Electronic anti-limescale system
portable, maintenance-free, environmentally friendly
portable electronic anti-limescale system
the environmentally friendly alternative to watersofteners
salt and chemical free
maintenance-free
extremely durable
waterproof
capacity 1500L/h or 3000L/h
Electronic anti-limescale system
Made in Germany
Electricity: 24Volt | 36Volt
Water connection
Click and play
3/4″ male thread for standard hose connections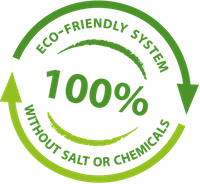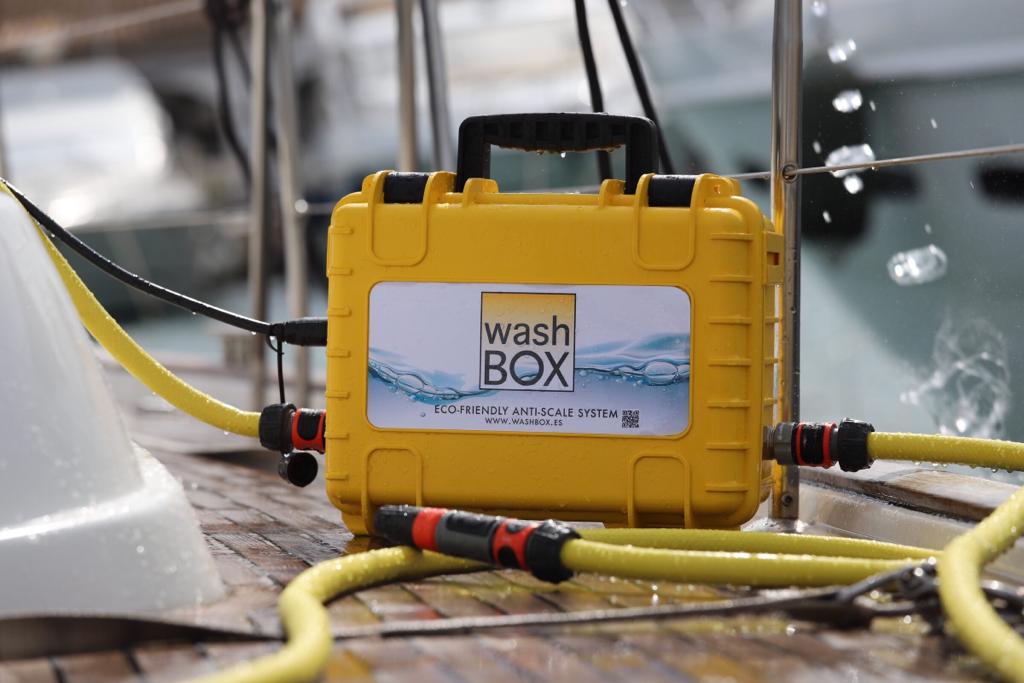 What does the washBOX® do
washBOX® changes the shape of the lime crystals into microscopic smooth crystal sticks by environmentally friendly, physical treatment.

These new shaped crystals can no longer stick together and do not form hard lime deposits. These reshaped crystals can no longer adhere and form hard limescale deposits.
The water is softer, the saponification is stronger, so the Detergents can be reduced by up to 50%.
WashBOX ® is the portable and ecological water softener for you.
Wash your Bike, Boat, Car, Caravan, Classic or Yacht with it – no more streaks and polishing – thanks to our mobile anti scale system!
Completely eco-friendly, durable, floatable, "Plug&Clean" also 100 % waterproof!

Yachts&Boats
washBOX® is quickly connected washBOX® and helps to wash anywhere in the world with softened water.
Ideal for smaller boats is our "smaller" with 1/2″ connection. Click and play!
Cars
No more excessive polishing of your car after the wash. Streak free and ready to ride, soft water saves you time and money.

Windows
Calcareous water is a problem almost everywhere. washBOX® changes the surface tension of the water and the flow behavior. It drains more easily. Soft water helps to wash streak-free without much polishing.

Caravans
Being on the go, you depend on external water sources. washBOX® makes sure you use softened, more healthy water.
Photovoltaic&Solar-systems / Solarfields
Dirt and limescale deposits can impair the performance of your solar system. Clean modules generate the maximum amount of energy.
The maintenance-free washBOX® helps you wash quickly and limescale-free!

Busses&Vans
Not having to polish your van or bus is possible with softer water. NO lime scale residue, less work, less soap, less water!
Technical Specifications and Features
Eva Maria Risse, inventor of washBOX®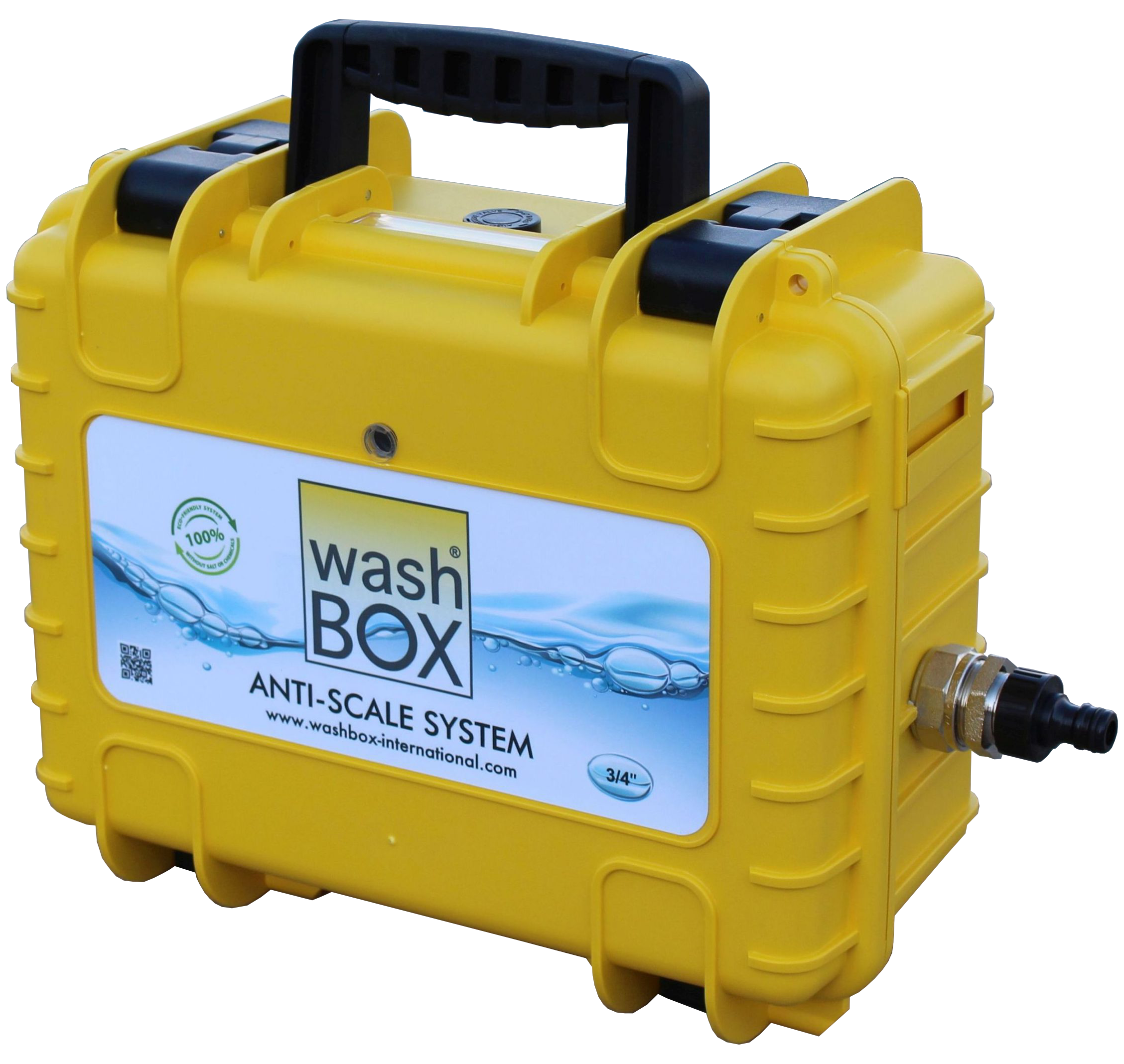 washBOX®
electronic anti-limescale system – small and robust
Colours
Yellow or black
Size
41.8 x 29.5 x 17 cm | 164.1 x 116.1 x 6.7 inches
Weight
washBOX® 36 V – 3250 g
washBOX® 24 V – 3100 g
Material Housing
– Made in Germany
– stable, dustproof, waterproof according to IP67
– temperature resistant from -30°C to +80°C
– Material Polypropylene (PP) certified
Water connection Click and Play
Standard hose connection (galvanised stainless steel external thread)
3/4′′ water connection | approx. 3000L/h – 36V/2.0W
1/2′′ water connection | approx. 1500L/h – 24 V/4.3 W
washBOX® technology – electronic
Made in Germany
Certificates: CE, TÜV-NORD, RoHS, EMV
Electrical connection
220V with standard EU plug / cable 2.5 m long
110 V – connection on request
3/4′′ washBOX® – 36V/2.0 W (transformer inside)
1/2′′ washBOX® – 24 V/4.3 W (transformer inside)
Function display
Control light

Why should I buy washBOX® ?
The longevity of our washBOX® is of particular importance to us, obviously besides the efficiency and eco-friendlyness. We guarantee the quality of our product.
Our sturdy washBOX® is waterproof and if it goes overboard, it will float, making it easier to retrieve.
For the 36 Volt Impulse Technology we use a proven anti-lime system.
It works reliably and efficiently.
You will be amazed by the simplicity of handling our washBOX®!
100 % maintanance free
How do I use the washBOX® ?
How do I use the washBOX® ?
1) Water connection:
The effect of washBOX is the better the longer the water hose is after the washBOX®, before the box, the length does not matter.
2) Electrical connection: 220Volt
‍
And then you are set:
=> the water is softer, the saponification is stronger, therefore the detergents can be reduced up to 50%.
Filling up the tank of a yacht with washBOX®. What should you consider?
You can do this if you use up the water within 2 days. Why?
washBOX® changes the crystals of the limescale into a new form that no longer has any adhesive properties. Limescale can therefore no longer form or stick to surfaces.
However, if the tank of a yacht is filled with washBOX® and the water is not used up within 2 – 8 days, the lime crystals form back into the old form. This means that the lime precipitates again.
What to do if the source water is dirty?
If you have water which is full of sediments or not really cean, we recommend to use a water filter.
=> remove existing lime desposits first.
=> if the water is very dirty, a sediment pre-filter should be used like our new Pre-filters
Pressure reducer for high pressure water
Please note the following: If the pressure reducer is used, this is the water inlet of the washBOX®. The hose supplying the water must be connected to the pressure reducer.
The pressure reducer is engraved with an arrow indicating the direction of flow. The pressure reducer must therefore be connected in this direction.
Is there a the warranty?
Yes. The washBOX® has a warranty of 2 years. It is sealed for this warranty period.
Damage caused by improper or violent use is NOT covered by the warranty.

It saves money
Using the WashBOX® the water becomes softer, the saponification is stronger, therefore the detergents can be reduced up to 50 %.
Washing with washBOX® is easier and faster! And you save money on detergents – helping the environment.

Highly Efficient
A capacity of 3000 liters per hour, gives the washBOX® an efficiecy, which leaves you with an anti lime scale effect on any surface – hence less polishing.

100% environmentally safe!
No salts or any other chemicals are being used in our product.
Due to this fact, there is no filter changes, no garbage.The water is much softer with washBOX® and the saponification is stronger. Therefore, we recommend reducing the detergents by up to 50 %.
Portable and handy
‍We designed the box to be small, portable and lightweight.
Cost and space efficiency at it´s best.

Is there a manual?
Yes, a manual is supplied with the purchase.
However, the use itself is very simple – click and play!
Please read our recommendations in the FAQs, e.g. for heavily polluted water.
Positive Reviews
Many satisfied customers (see references) recommend washBOX®. Especially our dealers know about the function.
In videos here and on youtube you can see the streak-free washing of yachts, cars or glass. Interesting to see is also the result on shiny solar cells.
washBOX® was used in front of a washing robot for this.